School Prospectus Printing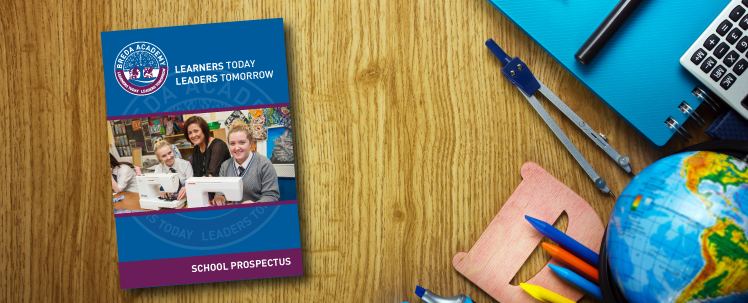 We are top of the class school prospectus printers
A school prospectus by any other name is a booklet or a brochure. None of these names makes it any less important and choosing which school to send little Tarquin or Hermione is one of the important decisions any parent will make in their life.
At Kaizen we are booklet printing specialists and can print single copies up to tens of thousands. Whatever is required for your project. We have a great understanding of representation and what this means for your school, the parents and of course the children you are trying to attract for the next academic year.
No two schools are the same and it's with this understanding that we are confident in our ability to create a bespoke school prospectus to suit your needs.
We work with all levels of education providers, from nursery to primary, secondary and grammar providing school prospectus printing that engage stakeholder, parents and children.
A prospectus is the ultimate marketing tool for schools, targeting parents and prospective students for the forthcoming school year. It is the reminder of the school before and long after the open nights have taken place and all care should be taken to ensure that the first impression is the right impression presented.
Whether you already have a school prospectus that needs our stewardship in print or if you want to completely create a new styling from scratch, we can confidently complete a project to your highest standards.
We provide high quality, low cost school prospectus printing for schools all across Belfast & Northern Ireland. In fact our printing isn't just high quality, it's exceptional.
To begin the Process of creating a school prospectus the first thing we would need to do, is to chat about the requirements you and the school have. We invite you to bring samples and to visit our office here on the Lisburn Road, Belfast. Alternatively we can begin the process over email and if this is the preferred method of communication please email us via the contact form.
Schedule for printing school prospectuses
September is usually a busy month for principals with the new school year beginning, however open nights are never too far away and so we advise schools to begin this process at the end of September or start of October. With this in mind we send reminders to all our clients prompting them around this time.
Call us today on 028 9002 2474 to arrange an appointment with our team.
As a school prospectus printing company you can be assured we print only the highest quality school prospectuses for primary schools, secondary schools, high schools, grammar schools and academies.