Our last promotional roller banner lasted 2 moves, 1 flood and 4 years in the Kaizen office. Yes it looked a little grubby with a few ink splashes over it, but we left it up in the office to show that with care, our roll up banners can last a very long time. There are a number of other online printers offering cheap roller banners and frankly they are just that. Suitable for 1 of maybe 2 uses, the mechanisms are flimsy, the print quality isn't great and overall they just aren't great units. We have tried and tested these cheap roller banners and have decided they're just not for us. Our roller banners are always great value for money, but as with most things, you do get what you pay for.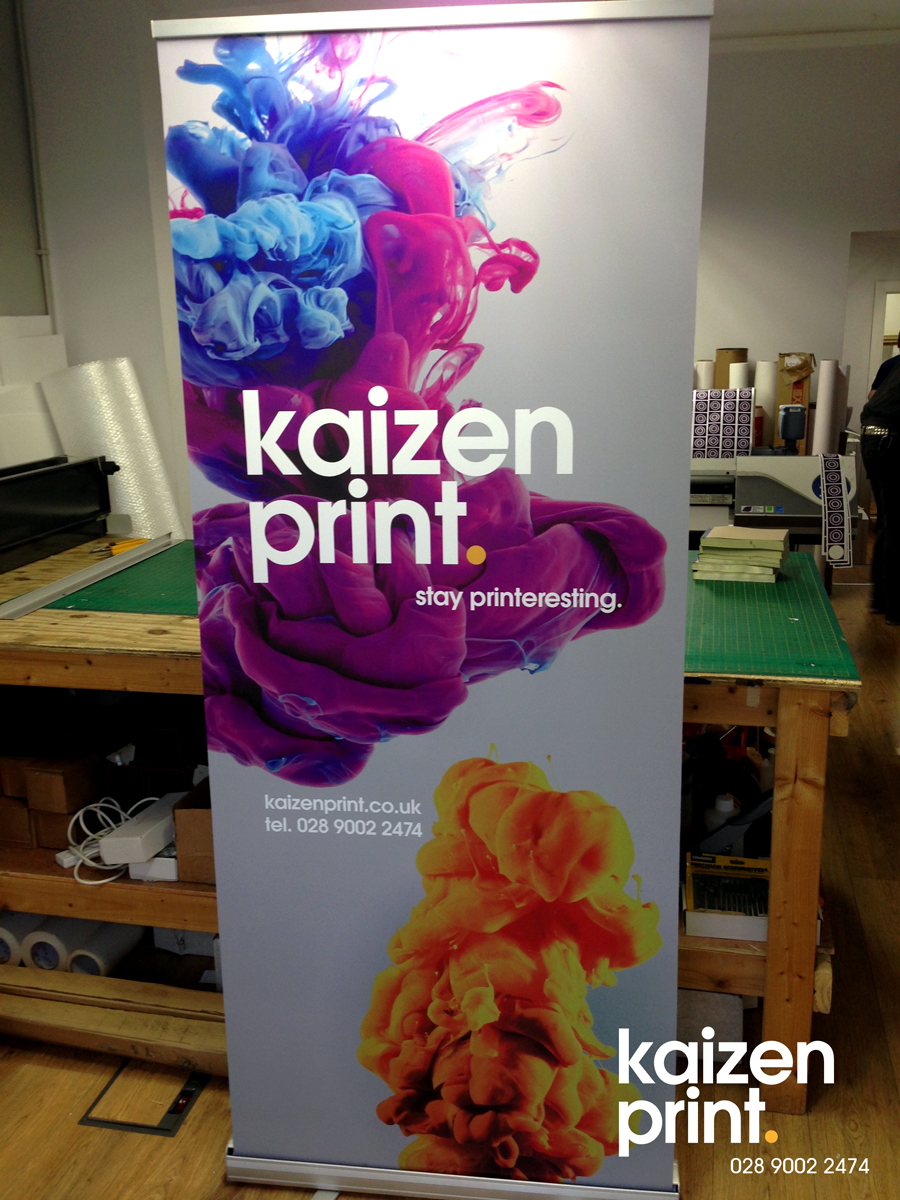 As you can see from the roller banner design, it includes our new corporate branding. We've moved from the bistro style script to a more modern and contemporary brand. It's more in keeping with the markets we operate in today. We're rolling out our new branding post haste and taking a look at every area of our business to ensure we are market leaders when it comes to our own branding. Consistency of brand presentation is a key message we promote to all our own clients and as we are the inspiration for many of our own clients, we need to be seen to walk the walk!
In the next few months we have some amazing plans coming together, starting with a Jackson Pollock style shooting range at Belfast's Culture Night, a re-launch of the Kaizen brand and a altogether new launch of something different……and there's more. But I'm not allowed to say anything, just yet.
For now you can have a look at our really cool roller banner and see the new style and direction we are going with the brand. I'll let you make your own decisions on this. If we've inspired you to order a roller banner for your business, you can place your order entirely online. After placing your order on our roller banner page, upload your artwork then sit back and relax. We'll take care of the rest and deliver your roller banner in record time.