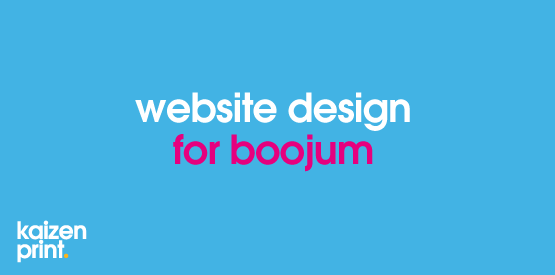 As a business we are extremely fortunate to work with amazing businesses, those who are excelling in their own industries, fields and markets. From time to time we get to showcase our work for them, but as with many businesses, unless you are in that particular field, the name may be unknown or irrelevant to you.
That is until we talk about food. Everyone eats and many of us enjoy the opportunity to eat from take aways or restaurants all across our towns and cities. Within the Kaizen office we're big fans of eating…and thankfully many of our favourite foods to eat are from those restaurants owned by a number of our customers.
Our Friday and birthday treat has always and shall forevermore be a Boojum. In fact I'll probably say it's a resounding favourite for the entire Kaizen team. We've worked with Boojum on their brand evolution over the past while and the culmination of this has been their brand new website which has gone live this past week.
Designed and Coded entirely by our team, Boojums' website now reflects the goals, values and direction the restaurant chain is taking all across Ireland. We're incredibly happy with the response it has received from both customers and from the team within the Boojum camp and know that this development in their business will help craft their brand alongside the rest of the design and print projects we are undertaking for them.
To visit the Boojum website follow the link to http://boojummex.com.
If you require a consultation on the online development of your brand, our web and social media team are always on hand to have a chat. Contact us to arrange an appointment.
In case you aren't aware of Boojum, they are a chain of Mexican restaurants all across the Island of Ireland including: Belfast, Galway and Dublin. Without giving anything away, there are huge plans for this chain and we're incredibly proud to be apart of the evolution of this brand throughout 2015, 2016 and beyond.