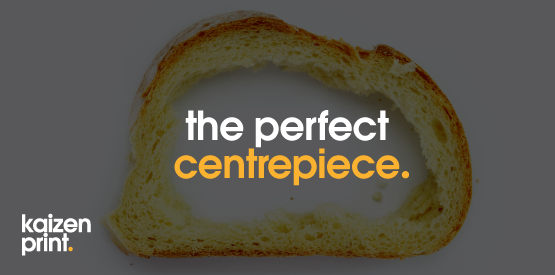 If you frequent restaurants, cafes or bars around Belfast, you may be aware of the Tent cards we print for the hospitality trade. Maybe you aren't but after this post, we know you'll be on the lookout for a tent card the next time you sit at a table.
What are Tent Cards?
Tent Cards are sheets of card creased to form a triangle and then a glue strip is added to seal this triangle making it a free standing unit. The tent card can be portrait or landscape, however we recommend that all sides are showing and so portent is best suited for this.
Its best to think of each side of the tent card as a different flyer or poster. Each can be independent of the other or you can use continuity between the sides to really push the sale on your customers.
Our tent cards have been utilised by nightclubs as cocktail menus, as dessert menus in restaurants and as loyalty informational cards in frozen yogurt bars. They are extremely versatile and provide a huge opportunity for you to inform your customers and to upsell to them in an unobtrusive manner.
Next Level Marketing / Design Tip
The inside of a tent card is usually left blank, however we have seen a huge response from those restaurants who put a "secret" loyalty or sales message on the inside of their tent cards. Customers are inherently nosey and many will find this message. If you reward them for doing so, they will share it with their friends and family.
Graphic Design
Well designed tent cards can look amazing on a table top or bar counter, but a badly designed tent card detracts from its surroundings. We always recommend engaging a professional designer as poorly designed graphics will never present your brand in a good light. Not only that, but it will prevent people from buying and cause lost opportunities for sale. Think of the last time a restaurant or bar made it hard for you to buy, or their service wasn't great. I'm pretty sure you thought twice about spending your hard earned money with them.
Used wisely, tent cards can provide an additional revenue stream for your business and can become a bedrock of your internal marketing plans. Use them wisely and watch the revenue per customer increase sizeably. To discuss the design and print of tent cards with our team, please call us on 028 9002 2474 or call into our Belfast office. We're located at
Kaizen Print
56 Lisburn Road
Belfast
BT9 6AF
Northern Ireland
If it's not convenient to call in, our team are always available on email or can arrange a Skype consultation at a time suited to your schedule.