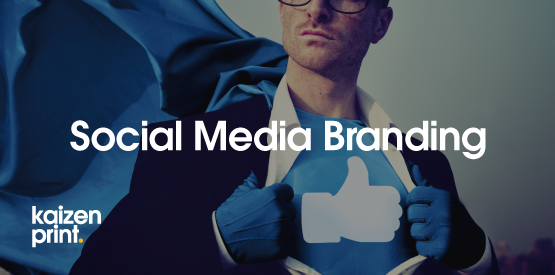 The advent of social media has radically changed the way we live our lives. Who can go anywhere now without tagging themselves and their pals on Facebook, interacting with live events on Twitter, Snapchatting their every move and posting photos of their favourite selfies and food on Instagram?
Social media has opened up the world to a whole new way of interaction with other people and now it is helping businesses just like yours get the advantage over their competition too.
The stats don't lie. A recent study found that, in 2015, Facebook has over 1.5 billion users, Twitter has 320 million, Instagram has 400 million and Snapchat has 200 million. An estimated two billion internet users worldwide are using social networks. That's one in four people around the world who are connected at any given time.
It is obvious then, that there is potential to be tapped into here.
Social media is becoming a key element in attracting new customers. Creating shareable content about your business can reach hundreds if not thousands of people. Sharing links to your business's website can generate just as many unique user clicks.
Having an active presence on sites like Facebook and Twitter in particular allow you to strengthen customer relations. Customers can directly contact you through your page and having these apps on a smartphone means that you can respond to queries quickly. No longer do your customers have to wait days and days to hear back from you. It can now be done in a few clicks!
Photo sites such as Instagram are a great way of promoting new products and using hashtags means that even people who have never heard of your business can find it quicker and easier than ever before. Even better, the photos and videos you post on these sites are shareable, so you, and more importantly your customers, can share them on various other social media sites. People can even share the link via email or text to their friends and family who may need your products!
If your company has a blog, social media is a great way of sharing your content to wider audiences. Your latest posts can be shared on all of the sites and apps previously mentioned. It's a great way of keeping customers, clients and business associates up to date with what is going on in your company!
Facebook and Twitter are also great for sharing updates and letting customers know of any store closures. Have an upcoming sale? Tweet about it and tell the world! Share sale items on Instagram and watch as sales figures go up.
So, it's not just the typical Q&A with customers on social media that helps businesses grow - although a strong link with customers both old and new can be created in this way - it is the entire social media presence, from the messages you post to the way your brand is promoted on these sites that keeps customers and clients loyal to you and helps your business expand.
Let us help you direct your social media strategy and create an online presence you can be proud of. Call us today on 028 9002 2474.