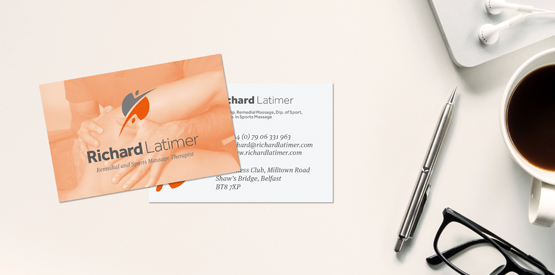 When Richard Latimer approached us to help to promote his Sports Massage business we quickly identified that his visual communication required consistency to instill client confidence in the brand. Colour was an area we felt needed addressed to help realign the brand.
So the first thing we did was to nail down the colour references Richard should call upon for any additional promotional materials and graphics for future use, both on and off screen. Once we had a solid colour palette established, we moved on to very subtly adjusting the logo to make sure it was as communicative as possible. We worked with the type, identifying primary and secondary typefaces that can be used throughout all of Richard's materials adding to the consistency of the look and feel. We created two different iterations of this updated logo, allowing flexibility in both landscape and portrait formats when applying to promotional materials.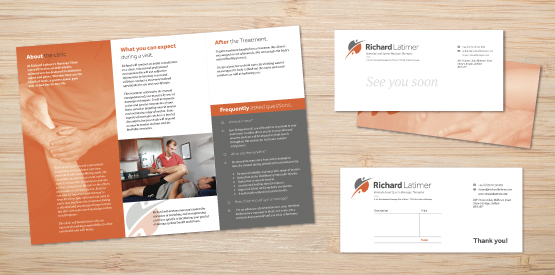 Lastly, to freshen up the look of Richard's identity, we took the images in an existing bank and developed a new way of using them, applying the new chosen colour palette to create a vibrant and bright stylized look.