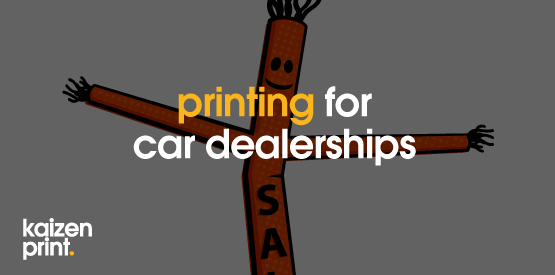 One of the biggest industries here in Northern Ireland is the new and used car market. We work extensively with the trade to bring amazing quality printing for all areas of their business to life. We work with the sales teams, the finance teams, the marketing personnel and after care and servicing departments to ensure the customer marketing and literature is of the the highest standard possible.
We also work heavily with the administration teams across Ireland providing them with high quality business stationery and printing materials so they candy their own jobs efficiently and professionally.
If you are the sales manager or marketing manager of a car dealership in Belfast or beyond, we'd love to talk through the options for bringing the print and design within your showroom and forecourt to the very highest levels.
Items we sell to car dealerships include:
Bespoke Key Tags
Old school key tags are great for hanging keys up, but when you have a busy forecourt, cars move position regularly and using our custom printed tags, with a map of your forecourt on the back, you can mark exactly where the car was left previously ensuring no delays when customers are waiting for a test drive.
Roller Banners
Your showroom is the perfect place to deploys a roller banner. High traffic areas with plenty of people waiting for a little bit, gives ample opportunity to read over the spec of a new product or possible finance deals that are on offer at the present time.
Vehicle Graphics
One of the most widely used outdoor marketing elements for car and van dealers is sign writing or vehicle graphics. Using single colour plotted vinyl, the graphics can be printed and installed in only a matter of days, which means we can react to sales in an instant and mark up your cars with their new offer super fast. Remember to ask for removable vinyl to give your cleaning team an easier job.
Letterheads and Business Cards
If you read this blog regularly, you'll know we are huge proponents of using business cards and letterheads within your business. No other printed items are so overlooked but critical for sales teams and administration staff to do their jobs effectively. With this in mind, we have set our business card printing priciest be amongst the lowest around and all while keeping
PVC Banners
With such huge sites, car dealerships are in the prime position to capitalise on those walking around the site or driving by. PVC Banners are an amazing opportunity for high impact low cost marketing on forecourts. They work extremely well and as they are super cheap, they allow the ability of being changed regularly.
Rear View Mirror Hangers
Primarily used by the servicing team to indicate a car is ready for collection and to engage the customers with a prompt of being "Completely Satisfied" with their service, rear view mirror hangers are an easy way to complete the customer journey with a branded, targeted marketing piece.
Deal Files / Client Files
Deal files and client files are managing way to manage customer information and to process the sale of a new or used vehicle. Used by almost every dealer including those who have invested in the latest digital technology, they provide a physical hard copy of elements your are required to keep.
Inspection Forms
One of the most important job a salesperson must undertake is the inspection of a trade in vehicle. By making an inspection form easy to follow it will ensure the main points are covered and recorded for accurate costing and future reference. If you aren't using inspection forms accountability and mistakes can be a huge issue for your business.
To discuss any design projects or printing for your car dealership please call 028 9002 2474 and speak to our customer service team today.