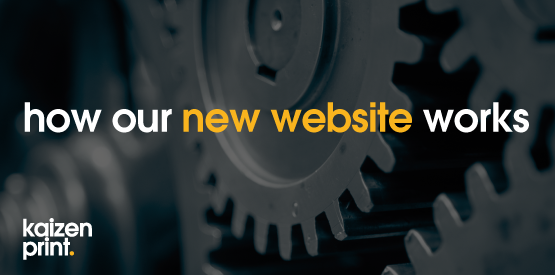 If you have been following the developments on the Kaizen Print website over the last while, you'll surely have seen some amazing changes to our order process and the way in which we price our products. As a printer in Belfast, it's hard to imagine that we sell and send print right across the UK & Ireland, but the truth is we punch well above our weight when it comes to the clients and distance we work with.
Great products, pricing and customer service knows no limits. Or so we like to think anyway.
Last Tuesday we relaunched our online chat system so we could converse with our clients in real-time online and answer the questions posed when they arose. It's work great and already we have been given amazing feedback on our site. One of the main questions that arose was over the quality of printing. Many of our clients wouldn't be considered graphic designers, but want their printed to be of the highest standards. A number requested samples of their work to be printed to check the quality of elements and this is something we are only to happy to do. However our production team will always check your artwork and if we see anything at all that could present an issue, then we will notify you.
It is our commitment to promising that we will never knowingly print artwork we believe to be incorrect. In fact this poses a very embarrassing issue that we find it really difficult to respond to print issues, as there are so few.
Secondly a customer had asked about the order process. They were unsure when and where to upload artwork and how they would be notified.
In order for us to create your order and allocate the artwork accordingly this upload artwork processing comes directly after the checkout stage. By keeping these two sections separate we can ensure your files are uploaded correctly and sent to our team as quickly as possible for processing.
The order process is as follows:
1) Choose your print
2) Fill out the Cart with your information
3) Pay via paypal
4) Upload
We've also on the back of this created a stand alone upload artwork page where you can now directly upload your artwork after order. If for any reason you get kicked off the page, or the upload doesn't work first time, then you can update and upload your artwork via http://kaizenprint.co.uk/upload-artwork/.
If at any time you want to discuss our ordering process, please by all means get in touch with us on the chat, via email or on 028 9002 2474. It's our job to make your order process as easy as possible.