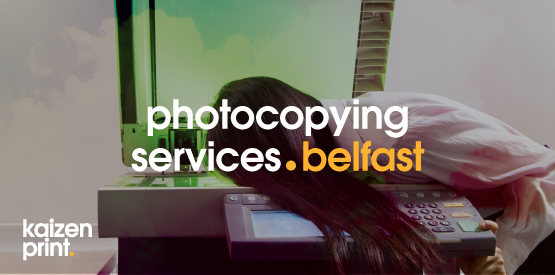 We offer a fast and reliable photocopying service for businesses all across the greater Belfast area including solicitors, accountants, Architects and planners who require efficient, professional and confidential photocopying management.
Printing in both full colour and Black and white we can provide a highly cost effective photocopying service. We use top of the line A4 scanners to ensure your copies are scanned and printed to industry leading standards. Unless specifically requested, all scans and copies are disposed of securely or returned to the owners on completion of the project.
For most photocopying jobs, we require 24 to 48 hours to complete the project, however if timeframes are tight and deadlines looming we have the option of running your project through the night to ensure that is completed on time. This will incur an additional charge, but we can discuss this when we can agree your deadline and schedule.
As standard our photocopies are printed on high-quality Xerox 80gsm paper, this is suitable for most uses, however if you want a heavier paper stock or if you need a specific finish, it is best to discuss this in advance of placing your order as this may affect the price and the lead time for the project.
Prices start from only £0.15 per copy however it is best to call us on 02890 022474 to discuss your project and to schedule this is in. We'll always give you an accurate costing and timeframe before starting! To do this we would require the quantity of copies required, how many copies per sort and whether or not this is full colour or black-and-white finish.
At no additional cost, we offer a hole punching service and you can choose from two or four holes to be punched on each sheet within the project. This will hopefully help you with administration of putting the project together back at your office.
For fast and reliable photocopying in Belfast, think Kaizen!