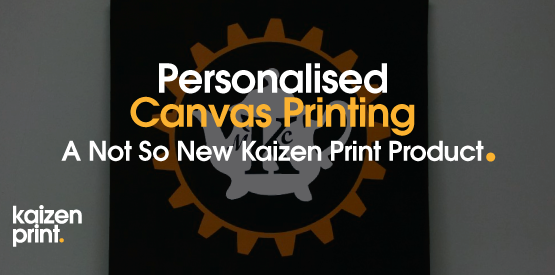 Since launching our new website, we've increased our online product portfolio 3 fold and each week, we're continuing to bring you new products. These products are not necessarily new to us, but our previous website restricted the amount of print option we could showcase. Thankfully the old site is behind us and while it was extremely instrumental in the growth of Kaizen, it could have performed better. In the spirit of Kaizen, we grew and evolved into this latest website, Kaizen 6.0.
One of our most popular "under the counter" products has always been Canvas Printing. Available in sizes up to 70 x 100cm (30x40 inch) our canvas prints are amazing quality and value. Using high quality printing equipment, bespoke frames and our unrivalled attention to detail, we take your photos and artwork and make them beautiful feature displays for your home and office.
Below is a canvas we recently printed for Miss McKeown's Emporium of Fine Tea. Coupled with a waterproof poster and an A1 laminated poster, this canvas is destined for a business that is as passionate about tea as we are about print. Miss McKeown's range of black, green and white teas, as well as herbal blends is unrivalled across the land and has won the business not one but two prestigious Great Taste Awards last year…in its first year of business.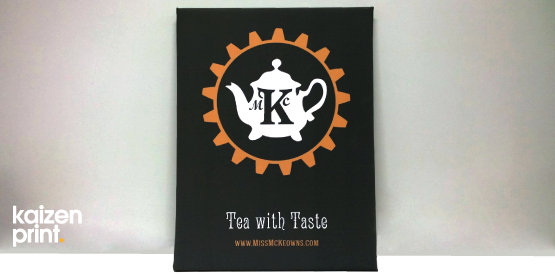 You can find out more information about what's happening within Miss McKeown's by checking out their Facebook page or you can order tea directly from the website at www.missmckeowns.com.
We can print canvas in only a few days, but the majority of orders are turned around in less than 48 hours. We'll always check your photos and artwork are suitable for print before we begin the process, so you'll never be with a canvas that is pixelated. To order your own canvas prints, you can check out our product page or you can contact us on 028 9002 2474 where we would only be too happy to walk you through the order process.