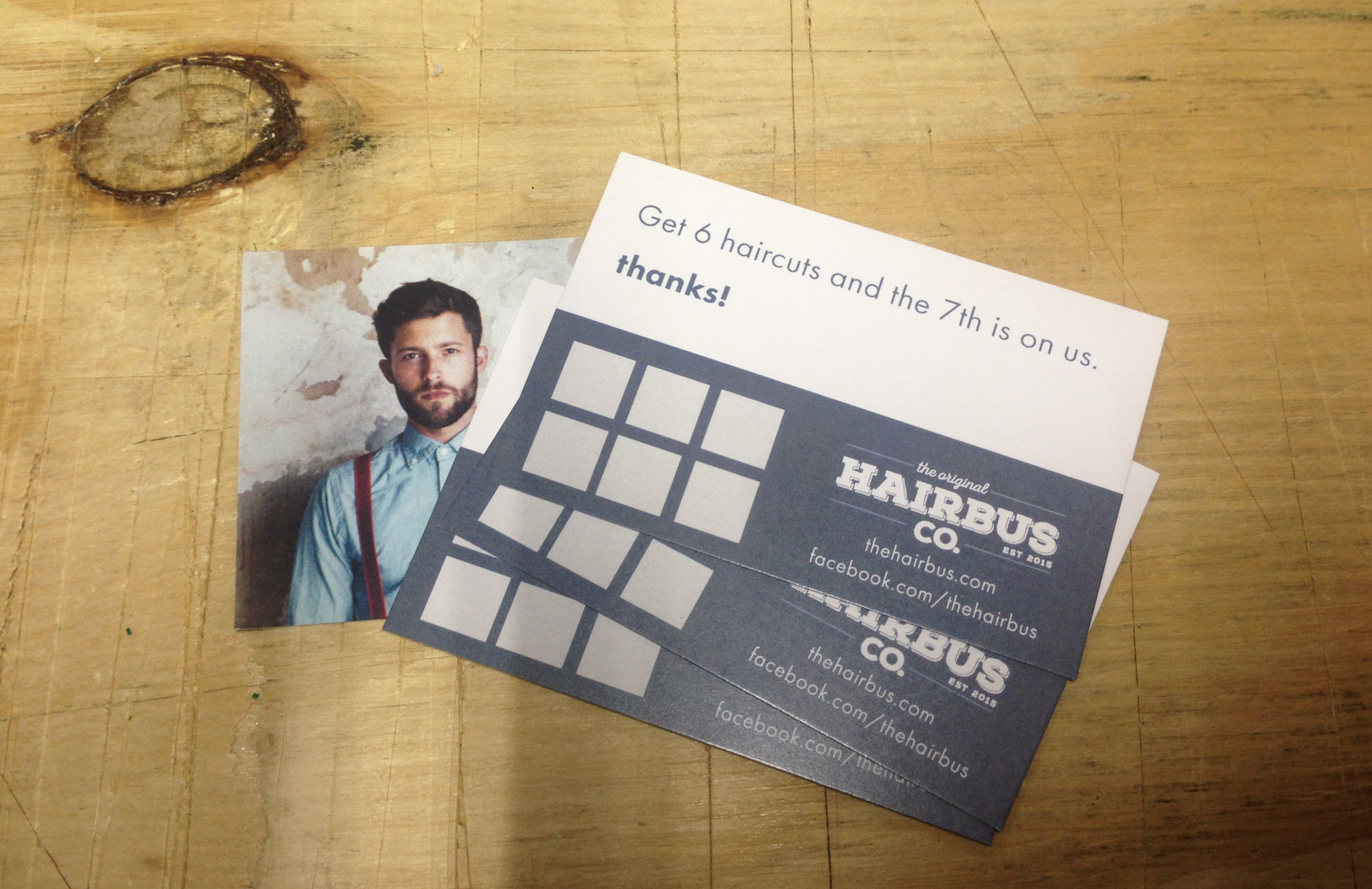 If you have a business, then you are no doubt selling a product (or products) or service that is of the upmost importance to your customers.
These customers will come back time and time again: bringing you profit and possibly even more new customers who will become just as loyal.
It makes sense then, does it not, to reward these people. After all, without them, your business would surely fail – or a t the very least not be as successful.
Loyalty cards are a fantastic way to generate repeat business. They give your customers an incentive to come back to your store, salon, restaurant or coffee shop instead of going to one of your competitors.
Lucky for you, we offer bespoke loyalty card printing here at Kaizen.
Our loyalty cards are printed on our 85x55mm 350gsm uncoated card stock.
The uncoated stock is much more porous them our silk card, which makes it much easier to stamp.
The stamping system in loyalty card schemes means that you and your customers can keep track of the rewards. Once they reach of certain number of stamps, they receive a freebie.
That freebie is key to getting your customers to come back to you. It has to be something they want.
A coffee shop may offer a free coffee or pot of tea once a customer has reached 10 stamps. A salon could offer a free wash and cut.
Loyalty cards are great. Kaizen's loyalty cards reap five benefits in particular.
They generate repeat business.
We've already touched upon this point, but it is an important one nonetheless. Your customers are the most important aspect of your business. Without them, you have no business. By offering them a loyalty card, you can ensure they will keep coming back to your establishment.
They attract new customers.
Once word gets out that you have a rewards scheme in place, more customers are likely to come flocking to you. Never underestimate the power of a freebie or discount. Especially in this day and age, where money is tight.
They are cheap to mass produce.
At Kaizen, our cards are mass produced to save you money in the long run. You can have as little as 100 cards for £20, or as many as 1000 for £80. Printing in bulk also means you have a stack on site to hand out to new customers. This point also proves that loyalty cards are efficient.
They are easy to hand out.
At just 85x55mm, these cards fit easily in a purse or wallet, making them easy to hand out on the street or in store. Their size also makes them easy to store, so your customers can keep them safe and find them with ease when they need them.
Your customers get something out of it too
This is the most important point. Your customers keep your business adrift. Whether your loyalty scheme offers a freebie or a decent discount on goods and services, your customers are reaping the benefits too.
No matter how you look at it, loyalty cards are an effective way to generate repeat business.