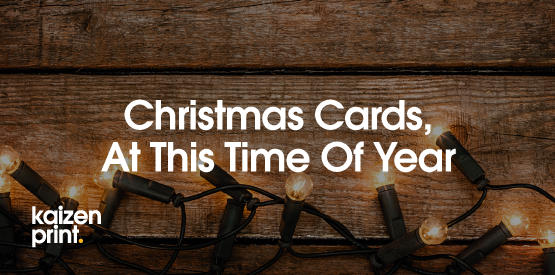 The tree is down, the decorations have been packed away, the leftovers have all been eaten and the house is starting to look a bit more regular again – the living room is looking more like a living room than Santa's grotto – things are returning to normal. Yay!
It's time to kick back, relax and play with those new toys you got over the festive period. You don't even want to hear any mention of the word "Christmas" ...or anything relating to it for that matter.
Sorry, but that's what we are going to talk about today!
Even though the holiday period is coming to an end, it's never too soon to start thinking about getting organised for Christmas 2016!
No need to read that again. You read it right the first time. We are already talking about Christmas. In January.
You must be thinking, "What?! Are they crazy? It's only just finished!" But hear us out.
Getting ready for Christmas doesn't just mean buying the turkey, hanging the stockings and making sure 'Santa' gets the list of presents organised.
No. Those things can wait till later on in the year.
One way you can get ahead of the game, however, is by buying this year's Christmas cards now!
Instead of getting a box of mass produced store bought cards in the sales, why not opt for something a little more special for your loved ones?
After all, do you really want to be giving out the same ones as somebody else?
At Kaizen, you have a range of beautiful and unique design to choose from, and you can customise it with your very own message.
Check out our Christmas brochure to view all of our gorgeous designs and all you have to do is pick your favourite and follow the simple order instructions.
Our cards are printed on 350gsm silk card, your cards come complete with white envelopes included in the cost! You have the choice of silk or uncoated card stocks. Available in two different sizes – A6 and A5 and can be printed single sided, double sided or you can even have the second side printed in black and white.
As we print in bulk in packs starting at a minimum of 50 cards and ranging up to 500, you are guaranteed great value for money by shopping with us.
Alternatively, if you have your own Christmassy designs, or want a totally bespoke design then Kaizen can help with that too. Simply call us up and we'll put you in contact with a member of our wonderful design team who will be more than happy to assist you.
So whether you're looking for special cards to send to family and friends, or are looking for something different you can send to all of your business clients, customers and associates, you can put your mind at ease and shop Christmas cards at Kaizen now!
It will definitely be one less thing to worry about when December rolls around, that's for sure!