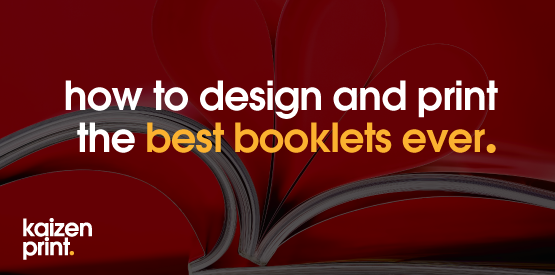 To follow on from our guide to setting up perfect bound booklets, we were asked by a number of clients to put together a few words on how to design and print the very best booklets available. Booklets are one of the most important marketing elements your business can use. Their use can vary from sales presenters, to company magazines, annual reports and product guides. Pretty much every function in the business could potentially use a booklet. So how they are designed and printed is paramount to their successful use. A badly designed booklet may be worthless and we don't want that to happen, so follow our tips below to create the perfect booklet.
1) Work on a page plan
From the smallest 4 page sales brochure to the largest 56 page magazine, you should work on a plan for each of the pages in your booklet. Knowing what goes where on each page within the booklet and on each page, will help you determine how many images and how much content your booklet will require.
2) Understand your target market - what is the goal
Every project you work on should have a specific purpose, a goal. Knowing who you are selling to and what attracts them as purchasers or users of your booklet will ultimately result in a far more focused, tailored and better booklet.
3) Brand guidelines are in place for a reason
You spend thousands on printing each year, but without clear brand guidelines to direct your designs, your projects may often fall short of their true potential. With our design studio hat on, our team always advocate that one of the first projects we engage in with new clients is setting and directing clear brand guidelines to follow. By keeping to these through brand language, styles and choice of typographical elements we can get the best from every design and print project. Not just your booklet printing.
4) Cover pages are critical
The cover is the gateway to success in any booklet printing project. Think of it as the deciding factor in whether or not someone will pick up and read your work. That is the level of importance a cover design should have. Not only that, but the choice of finish and weight ultimately determine the look and feel of the finished product, so give thought to these also.
5) Content is king - proof reading and image quality
Within a sales brochure for example you must make your products and services appealing, it must provide the right information for those who read it to make an informed decision about their purchase. It must entice them to buy in the most efficient manner possible. Like all other booklet printing, it must be delivered with high quality content, perfect spelling and grammar as well as great product photography.
If you have any other tips for printing the best booklets, please put themin the comments below. Together we'll create the most comprehensive list possible.
#growingtogether